I am the ULF
WAKING UP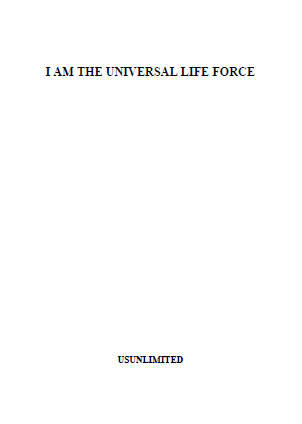 I WALKED INTO A COFFEE SHOP THIS MORNING AND I SAW AND KNEW THAT ALLTHE PEOPLE STANDING AROUND AND THE INSECTS AND BIRDS AND FLIES AND ANIMALS HAD NO LIFE OF THEIR OWN AND THAT THEY WERE OTHING OF THEMSELVES ! BUT I KNEW IT AND THAT THEIR PAIN AND SUFFERING WAS SOLELY IN THE FACT THAT THEY THOUGHT THEY HAD A LIFE OF THEIR OWN.
I SAW AND KNEW THAT THERE WAS TRULY ONLY THE ONE CONSCIOUSNESS THE ONE ALL INTELLIGENT LIGHT HELD IN THE SPINE FUNCTIONING THEM AND THAT "I" WAS THAT ! AND THAT NOTHING ELSE HAD ANY POWER "I" ALSO NEW THAT NOTHING ELSE MATTERED BUT LIVING THIS TRUTH AND WRITING ABOUT IT AND COMMUNICATING IT IN EVERY POSSIBLE WAY …..
WHAT WE DO IN LIFE ECHOES IN ETERNITY !